Greetings!
I'm delighted to welcome you to St. Mark's Lutheran Church! Come and visit with us on Sunday mornings at 10:00 AM for worship, and you will find a faithful assembly of believers who are welcoming to all, and passionate about the Gospel of Jesus Christ.
St. Mark's has an excellent music program that touches the hearts of worshippers through voice and handbell choirs, and other instruments too numerous to mention. St. Mark's also has an exciting social ministry program that reaches out to the hurting in the congregation and community with the Good News of the Gospel.
Please don't hesitate to contact me if you have any questions or need help in any way. I can be reached at the church office at 301-334-2668 or by email,
jetermn626@hotmail.com
.
Blessings, Pastor Tom Omholt, Interim Pastor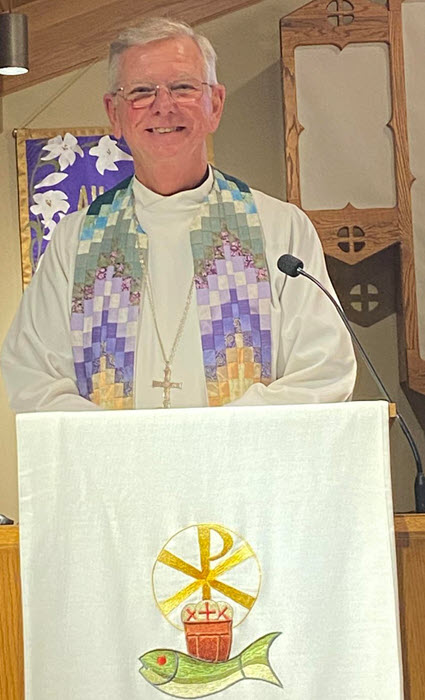 ANNOUNCEMENTS
Sunday, October 2 - Sunday School Began
Classes will be held on the first and second Sundays of each month. Start time: 8:45 a.m. Location: church basement.
Coffee Hours in October
Join us on October 9 as Pastor Omholt and Bishop Riegel discuss St. Mark's connection in the synod.

Sign-up sheets are in the narthex for October coffee hours. Please sign up if you can help on any date. We are planning a full breakfast on the 9th (please let Karen Myers know if you can setup or bring a dish), snacks on the 16th, and German cuisine on the 30th!
Volunteers Needed
St. Mark's will be having a First Communion Class soon. Anyone interested in helping / leading should reach out to Pastor Tom or Vicar Carrie.

If you are available to share other talents, St. Mark's has several tasks that can match your talents! Also, several committees have openings; serving on a committee is rewarding as well as important to the mission of St. Mark's. Please contact the church office for details.
The Festival of Reformation - October 30
All are invited to St. Mark's Reformation party on the 30th. Celebrate by wearing period clothing and fellowship brunch with authentic German food. Reach out to the office with any questions, ideas, or offers to help.
Please Share Your Music Talent
Is there a Sunday that you would like to share your musical talent for the service? We have a sign-up in the narthex. Stop by and pick out a perfect date!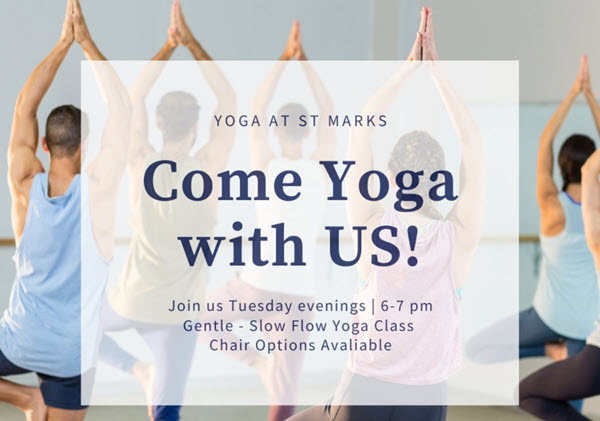 The members of St. Mark's Congregational Council hope you are all well and safe. Please try to connect with each other in some way.
---

"United in Christ, sharing his Good News, we invite all people to grow in God's love."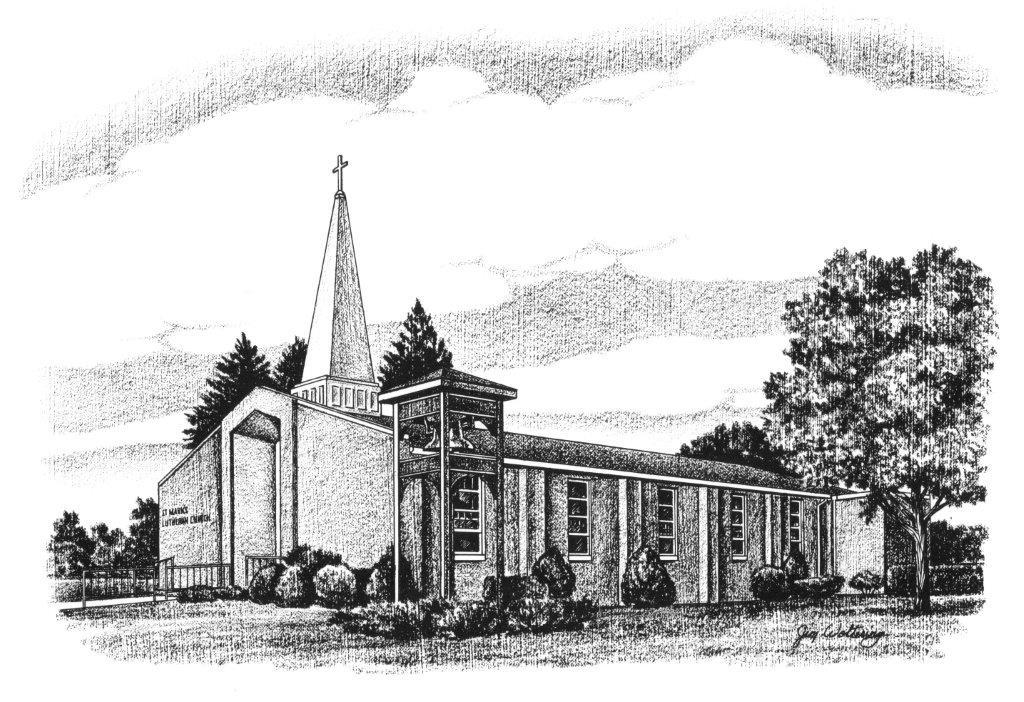 ---
St. Mark's on Facebook

Contact Information
St. Mark's Lutheran Church
6 2nd Street
Oakland MD 21550
Office: 301.334.2668
eMail:
stmarksoakland@verizon.net
Links to archived versions of our virtual services, sermons, and the readings of the day may be viewed on the
Archives page
.